KC Irrigation Specialists provides a wide range of professional, custom irrigation
services in the Kansas City metro area. We serve residential customers as well as
commercial accounts. In addition to irrigation services we also offer lighting and drainage services. See below for details about each service we offer.
Residential & Commercial Services
KC Irrigation Specialists provides quality, state-of-the-art irrigation systems. Our
system design and commercial grade products, combined with proper installation
assure you a carefree watering system. Our systems are guaranteed to beautify
your turf and shrubs whether home or away.
In addition to having a beautiful landscape year-round, an underground sprinkler system will also help save water. The system will put exactly the amount of water needed on your lawn and garden areas, which means none is wasted. A moisture sensing device can be installed that will turn your system off if it's raining or freezing, when water is not needed.
The fact is, a professionally installed, automatic sprinkler system is one of the best investments someone can make in your home. People that have one will say they can't imagine not having one, ever again. There's no easier, more cost-effective way to beautify your home, increase its value and save yourself a lot of time and hassle.Let us help you with a properly designed and installed sprinkler system!

Maintenance programs save you money!
Much like an oil change for your car, w
e make sure your grass and landscapes have the exact amount of water for the
season we are in. In the Kansas City area we experience a true 4-season year,
which requires drastic changes in moisture needs of your grass and landscapes.
While we make changes to your watering times, we will do a thorough check of all
your irrigation components to ensure proper operation, and maintain optimal
efficiency.
We have several Maintenance Programs to choose from. Our most popular program is the "Full Service" option, which includes a multitude of services, including four site visits to ensure all components of your system are are working correctly all year long.

Spring Start-up begins in March and early April. We begin this process by slowly
priming all irrigation lines to eliminate any trapped air inside the irrigation lines
which can cause pipes, fittings, valves, or sprinkler heads to crack. We check each
sprinkler head for proper alignment and adjust as needed, clean any clogged
nozzles, trim or uncover any overgrown valve boxes /sprinkler heads. We also
check for leaks and insure the control clock is functioning and set at the desired
watering times. All problems will be flagged and reviewed with home owner before
any repairs are made.
Winterizing

takes place late October through November. We will blow out
irrigation lines using a high pressure air system. We drain the backflow valve and
shut off the water supply to your irrigation system. This will help to prevent water
from freezing in the irrigation lines, backflow, and valves which will cause cracks
and other future problems.

BackFlow Testing is required by the state law, and needs to be done once a year.
We will perform all the proper backflow testing processes that are required. KCIS
will keep a copy of the backflow test, provide you with a copy, and submit all
paperwork for the backflow test to the state.

As with all mechanical systems, there may come a point in time when your
irrigation system will need repair. It may be a sprinkler head that is leaking, or not
turning. Or it may be a geyser in your front yard that is causing major flooding.
Whether the problem is big or small, our highly trained, professional staff can
handle it all. Call us today to schedule a time for repairs to your irrigation system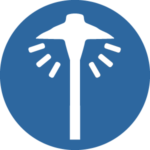 If you have invested your energy in creating lovely outdoor spaces such as gardens,
arbors, patios or fountains, then you certainly do not want to make the mistake of
leaving the job half-done. While many people design exterior spaces or landscape
under the assumption of full sunlight, specialty outdoor lighting can add an entirely
new dimension to your work.
Outdoor lighting can greatly enhance the safety, security, and enjoyment of your home. Given the long hours that many of us have to put in to commute back and forth to work, extending the useful time to enjoy your deck, patio, or garden can be well worth the investment. Additionally, with the increasing concern about crime, it is comforting to know that a well designed outdoor lighting system may significantly decrease the chances of being a victim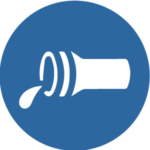 Drainage for your landscape can be imperative to its health. The ability to control excess water can be the difference between trees, plants and grass that are alive or dead. 
In the Kansas City area, we see a lot of storms that can cause a great deal of problems. Not only to the landscape, but to your house as well. We are well versed in the best ways to keep water away from your foundation and out of your house!
KC Irrigation focuses on getting as much water out of the critical areas in the event of too much water. Contact us to consult on your specific needs.